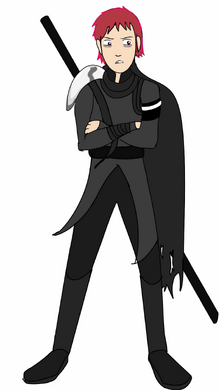 Emily Hayes was a Lordian Hybrid human born on Earth/Gaia who became a stonekeeper on Alledia, which eventually came to pass when she destroyed the moon world. She is the daughter of David and Karen Hayes, the niece of Nathan Hayes and the older sister of Navin Hayes.
Childhood
Edit
Emily was born on Earth, in the city of Los Angles, in the year of 1996. She spent the majority of her childhood life with her father David and mother Karen. Eventually she would become the older sister of Navin at around age 4. In the year of 2006, she, her father, an mother were involved in a car accident on the Angles Crest Highway, which resulted in her father's death. Two years later Emily's mother would move her and her brother to the small woodland town of Norlen, into a house inherited by Karen's grandfather Silas.
Ad blocker interference detected!
Wikia is a free-to-use site that makes money from advertising. We have a modified experience for viewers using ad blockers

Wikia is not accessible if you've made further modifications. Remove the custom ad blocker rule(s) and the page will load as expected.