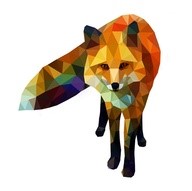 No higher resolution available.
Dear local admin, I'm kind of new to wiki and I accidentally added this photo to the photo library when I meant for it to only show up in my profile. Can you please take it out of the photo library please? I really don't mean to spam up your very nice wiki or anything (by the way, I am a huge fan of the Amulet books, and have all of them in my personal library. I love that someone finally made a wiki for Amulet, and a pretty awesome one at that.) Thank you so much! Fox the Spectacular (talk) 02:39, January 10, 2013 (UTC)Fox the Spectacular
File history
Click on a date/time to view the file as it appeared at that time.
Ad blocker interference detected!
Wikia is a free-to-use site that makes money from advertising. We have a modified experience for viewers using ad blockers

Wikia is not accessible if you've made further modifications. Remove the custom ad blocker rule(s) and the page will load as expected.