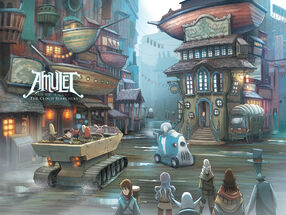 Nautilus is a city that sits on the border of Windsor and Lufen, at the edge of Drucker Canyon. It serves as a refueling station for airships. Almost all pilots dock there at least once a year.
Emily and the crew went to Nautilus in order to find a pilot to take them to the floating city of Cielis. At a local bar, they found Enzo and Rico , who agreed to take them after Emily defeated elf soldiers inside the bar. They took Trellis and Luger along with them.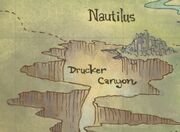 Ad blocker interference detected!
Wikia is a free-to-use site that makes money from advertising. We have a modified experience for viewers using ad blockers

Wikia is not accessible if you've made further modifications. Remove the custom ad blocker rule(s) and the page will load as expected.